Overview
During my time at For this project, I was given an abstract idea; create a habit builder that incentivizes people to stay with their habit by having a monetary risk (a wager). For every day that the user does not complete their habit, they would have to pay. The user would be able to select who the recipient is, whether that be a friend, foe, charity or anti-charity, and how much the wager is.
I broke this project up into two phases:1. Initial research and developing the onboarding flow & 2.Developing the dashboard (account settings and tracking a habit.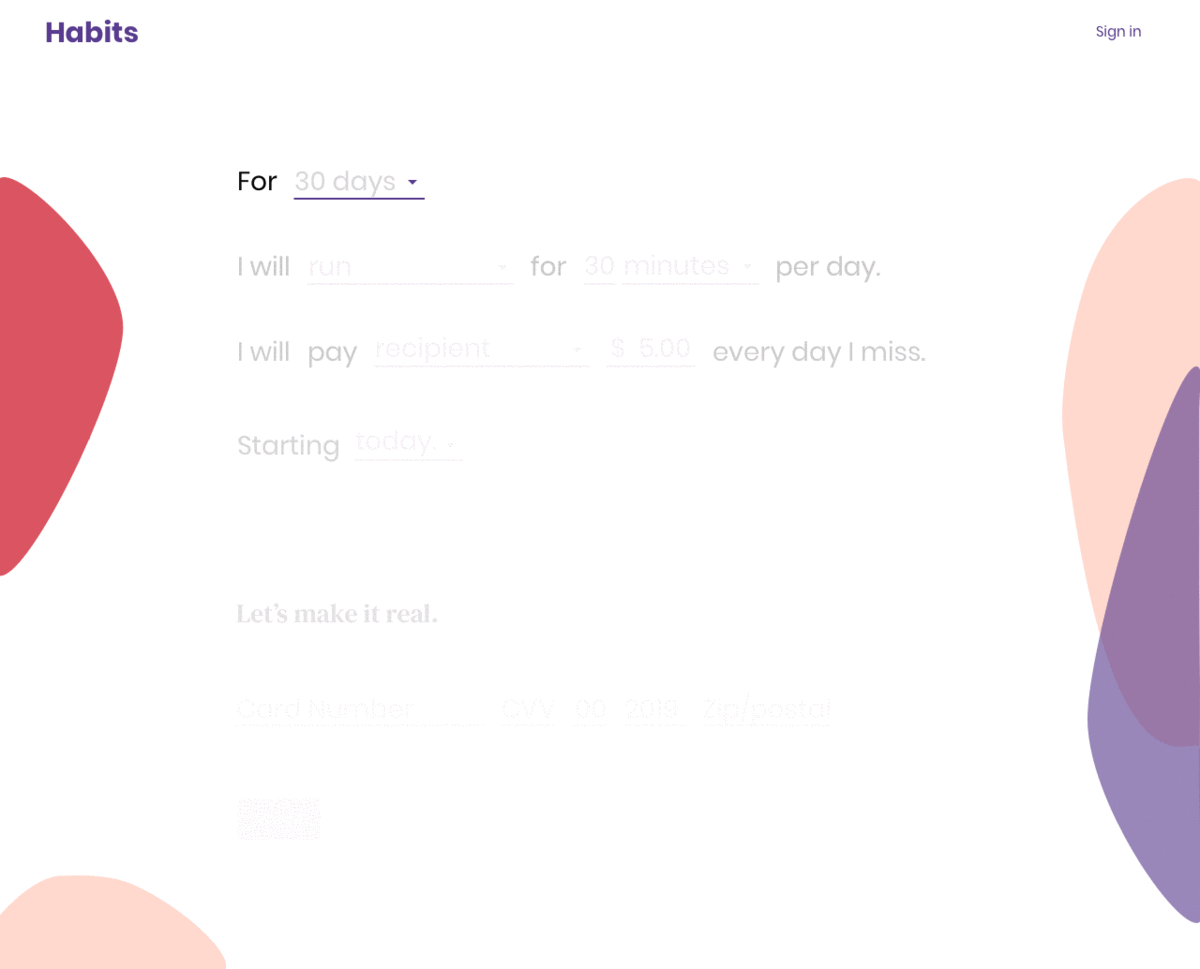 The Problem
People struggle with committing to building a habit because there is nothing to hold them accountable.
The Solution
Develop an online task management system that allows users to build habits, by making habits measurable and having a monetary risk.